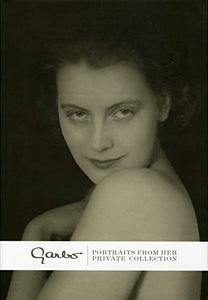 Greta Garbo was the greatest actress from the early days of Hollywood. She also was a stunning portrait subject, working as hard at photography as she did at film. The portraits created by MGM photographers, and the few other photographers given access to her, are the standard against which other Hollywood photographs are measured.
Garbo collected many of the photographs from both portrait sessions and on set screen stills. This book contains a selection of the photographs she chose to keep.
The book also contains two wonderful essays. 'A Portrait of Garbo' includes personal reminiscences from Scott Reisfield. As well as the history of Garbo's legendary contract stand-off with MGM. When as a 21-year-old she forced MGM to give her a revised contract that suited her desires. Robert Dance contributes the essay 'Garbo's Magic', which goes into detail regarding how Garbo worked with photographers to achieve these stunning results and how the photographs fit into the studio marketing system.