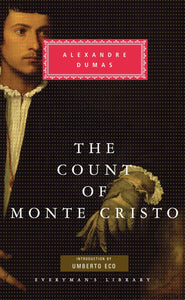 This beloved novel tells the story of Edmond Dantès, wrongfully imprisoned for life in the supposedly impregnable sea fortress, the Château d'If. After a daring escape, and after unearthing a hidden treasure revealed to him by a fellow prisoner, he devotes the rest of his life to tracking down and punishing the enemies who wronged him.


Though a brilliant storyteller, Dumas was given to repetitions and redundancies; this slightly streamlined version of the original 1846 English translation speeds the narrative flow while retaining most of the rich pictorial descriptions and all the essential details of Dumas's intricately plotted and thrilling masterpiece.

Alexandre Dumas's epic novel of justice, retribution, and self-discovery—one of the most enduringly popular adventure tales ever written—in a newly revised translation.