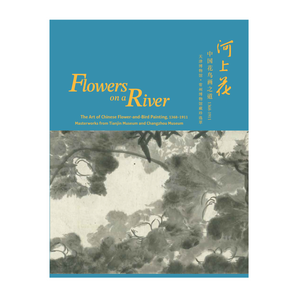 Willow Weilan Hai, Chen Zhuo, Lin Jian, David Ake Sensabaugh
With contributions by:
Xing Jin, Yu Yue, Cheng Xia, Hui-shu Lee, Michaela Pejčochová
The highest forms of Chinese art have always been regarded as painting and calligraphy. Together with figures and landscapes, flower-and-bird painting is one of the three main categories of traditional Chinese painting. After emerging during the Six Dynasties period, possibly in the third century, this genre thrived and endured for over a thousand years as it transformed the observation of nature into art and culture. It transmitted the traditional Chinese concept of "humanity in harmony with nature" as well as a universal outlook and the wisdom of life.