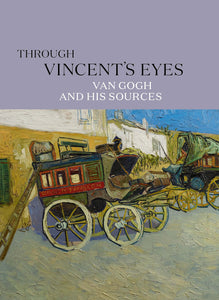 Vincent van Gogh's (1853–1890) idiosyncratic style grew out of a deep admiration for and connection to the nineteenth-century art world. This fresh look at Van Gogh's influences explores the artist's relationship to the Barbizon School painters Jean-François Millet and Georges Michel—Van Gogh's self-proclaimed mentors—as well as to Realists like Jean-François Raffaëlli and Léon Lhermitte. New scholarship offers insights into Van Gogh's emulation of Adolphe Monticelli, his absorption of the Hague School through Anton Mauve and Jozef Israëls, and his keen interest in the work of the Impressionists.
This copiously illustrated volume also discusses Van Gogh's allegiance to the colorism of Eugène Delacroix, as well as his alliance with the Realist literature of Charles Dickens and George Eliot. Although Van Gogh has often been portrayed as an insular and tortured savant, Through Vincent's Eyes provides a fascinating deep dive into the artist's sources of inspiration that reveals his expansive interest in the artistic culture of his time.
Edited by Eik Kahng; With contributions by Todd Cronan, David Misteli, Rebecca Rainof, Rachel Skokowski, Sjraar van Heugten, and Marnin Young.
Eik Kahng is deputy director and chief curator at the Santa Barbara Museum of Art.