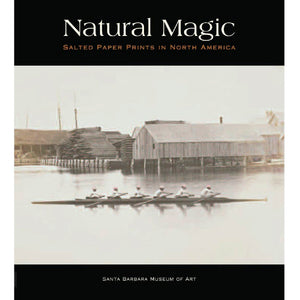 The salted paper print process and the daguerreotype were invented, for all practical purposes, simultaneously. Though using different materials and methods (the salted paper print was patented, while daguerreotype was not) still both achieved the miracle of fixing an image from life within a substrate―in other words, they ushered in the medium of photography.
The uses of each form of photography varied greatly. In Europe the salted paper print was valued for its aesthetic qualitiesthe massing of light and the softening of detail―while in North America, the salted paper print was valued for its portability and reproducibility. At the same time, the three evolving regions that comprised North America―Canada, the United States and Mexico―faced quite different realities and challenges than those in Europe (primarily France and Britain). In North America artistic merit was less of a priority, as each emerging nation faced vast, untamed territories, as well as social and political tumult. These were countries in the making―defining borders, struggling to create identities, and establishing metropolitan areas and transportation networks, while the scions on the other side of the Atlantic cast a leisurely eye to their artistic, architectural, and colonial heritage for subject matter.
Scant research has been done on the use of the salted paper print in North America during its brief period of use (approximately 1847–1865); physical prints are often found in obscure collections and locations, and they are, as is true for most works on paper from that period, exceedingly fragile.
This volume, with essays by three up and coming 19th-century scholars, offers new views on the use and employment of the salted paper print in North America. The hope is that this publication will encourage investigation, for the history of photography has many areas of terra incognita yet to discover.  BOOK