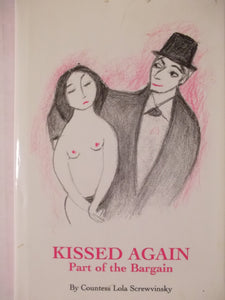 KISSED AGAIN Part of the Bargain 
by Countess Lola Screwvinsky.  
A provocative and amusing alphabet book of drawings by the legendary ceramicist Beatrice Wood.  The Mama of Dada was part of Marcel Duchamp's circle in New York.  Beatrice Wood died at age 105 in her home in Ojai, California and attributed her longevity to chocolate, art books and young men.