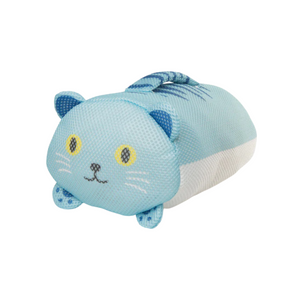 Are you tired of searching for lost socks, face masks or lingerie in your washing machine? Then...it's time to let the cat out of the bag. The Handy Cat Laundry keeps smaller, delicate items safe and in one place throughout the wash cycle.
The Handy Cat Laundry bag is made of breathable mesh nylon. So, your clothes get clean while also staying protected. Plus the convenient handle and zipper opening make it easy to load and unload items.
It's the PURR-fect gift for someone who's always complaining about lost laundry. Or, buy one for yourself to make laundry day easier. Either way, you'll be grinning like a Cheshire cat!