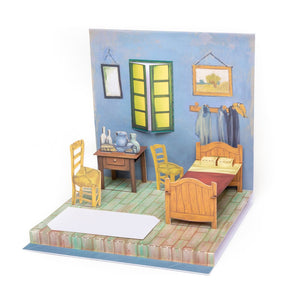 Dimensions: 6 x 6 in / 15 x 15 cm
About Bedroom in Arles
Van Gogh painted three versions of this work in 1888 and 1889. All three versions depict Van Gogh's bedroom at 2, Place Lamartine in Arles, France, known as the Yellow House. Van Gogh's own title for this composition was simply The Bedroom. 
The three paintings are currently housed at the Van Gogh Museum in Amsterdam, the Art Institute of Chicago and the Musée d'Orsay in Paris.