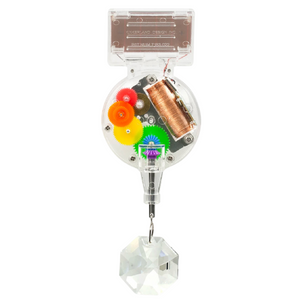 The solar powered RainbowMaker makes a wonderful wedding or house warming gift. It brings good Chi into your home according to Feng Shui.  The genuine Swarovski crystal rotates and refracts sunlight to create a swirl of rainbows in your room.  Always place the RainbowMaker in direct sun. You may have to adjust its placement at different times of the year depending on how the sun shines through your window.
Designed By: David Dear
Dimensions: W-2" x H-5.5" x L-1.5"