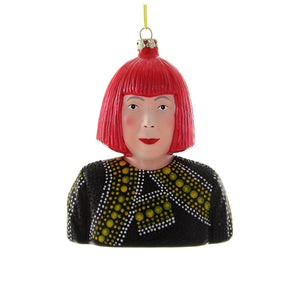 Add this ornament of Yayoi Kusama to brighten your holiday decorations.
These glass ornaments are produced by Cody Foster, a small, family-run business in the Sand Hills region of Valentine, Nebraska. Their products are created with the vision of becoming joyful additions to the home.
Size: 4.5" x 4" x 2"