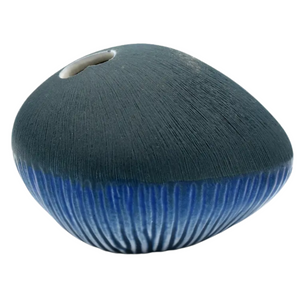 This collection of organically shaped vases reminiscent of a coral reef is made to buy in sets of your own creation. Displayed as a beautiful vignette that will delight guests and bring a unique flair to any home. Made of high-quality porcelain it is watertight and hand crafted by artisans in Thailand. 
Porcelain hand carved and painted vase by artisans in Thailand. These handmade pieces are created with textures that mimic patterns found in nature and materials are sourced responsibly while using environmentally friendly methods.
Hand wash and air dry.
Height: 2.44"